Success Stories
Across CTC Group, we have tried to touch the lives of the people we are truly privilaged to serve and to give back to their communities.
RISING Program
CTC Group is cooperation with USAID and a constorium of NGOs successful completed implementation of the Recovery in Sudan for for Improved Nutrition and Growth (RISING).
01
Vulnerable Returnees
The program was designed to improve household level food security and livelihood resilience.
02
Conflict Areas
The focus of the program was on vulnerable returnees in the Central, South and West Darfur region. A total of 30 villages.
03
Reach & Impact
The program was able to train 75 Extension Workers on technologies and skills of production for summer and winter crops and supervision of lower training. Each extension worker trained 20 lead farmer, whom in turn turned 10 farmers each to reach a total of 15,000 farmers.
Responsible Trading
The Group is a major exporter of Gum Arabic putting community protection and welfare at the core of its partnerships with global food ingredients companies.
01
Capacity Building
Investing into local infrastructure to ease livelihoods and create labour stability. Investing into education & training to enhance productivity and improve yields.
02
Sustainable Sourcing
The Group regional network allows for scalability, sustainability and traceability - a prerequisite for organic certification.
03
Community Welfare
Two villages in West Kordofan - Muthaber (150 families) and Bani Badar (250 families). Total Forest Area of Muthaber is about 1200 Hectares and Bani Badar is around 1900 Hectares. CTC providing drinking water wells plus periodical visits by doctors and medical assistants.
CTC Group Energy Conservation
A Groupwide awareness campaign revealing bad behaviours on energy consumption and promoting best practices.
01
Call to Action
A call to action to set air conditioning systems across the Group to 24C which had a significant impact on our energy consumption.
02
PFC Systems
Installation of several power factor correction systems have helped with several benefits and efficiency gains.
03
Climate Action
The initiative has helped reduce our carbon footprint an reduce our energy use which aligns with key SDGs.
A Gendered Approach
Sudan has a significantly high number of women participation in the agricultural sector in Sudan. We ensure that our in-field training and capacity building initiatives are tailored to empower and up-skill women in agriculture.
01
In-field Support
We offer support to women in local communities to help increase their productivity and output.
02
Employment Opportunities
We promote an inclusive workforce across all of our Group operations and in particular within agriculture activities.
03
Community Welfare
It is important to also invest in local communities to ensure that social impact extends into homes and families.
COVID-19 Public Service Initiatives
The Group was quick to react to the unfolding situation regarding COVID-19 to ensure the safety of its employees and the general public.
01
Public Sterilization Program
Leveraging on the Group's experience with spraying equipment and on its regional presence, we initiated a sterilization program which included public transportation and local markets.
02
Public Service Announcements
The Group released a series of public service announcements across different media to spread awareness on health and safety measures.
03
Group Premises HSE
The Group has ensured that all of its premises are equipped with basic PPE kits for employees and visitors for the safety of all concerned.
Partnerships
We aim to leverage on our regional network and presence to be able to effect positive change across different parts of Sudan. We recognise that public investment has not always been equitable across all regions of Sudan and we aim to play our part in addressing some of these imbalances.
We recognise that sustainable development is not a solitary mission and hence we are always seeking out partnerships that will help communities flourish and prosper. We have been fortunate over the years to work, and continue to work, with some of the best partners from our the world that share our drive and commitment towards improving the quality of life for Sudanese people.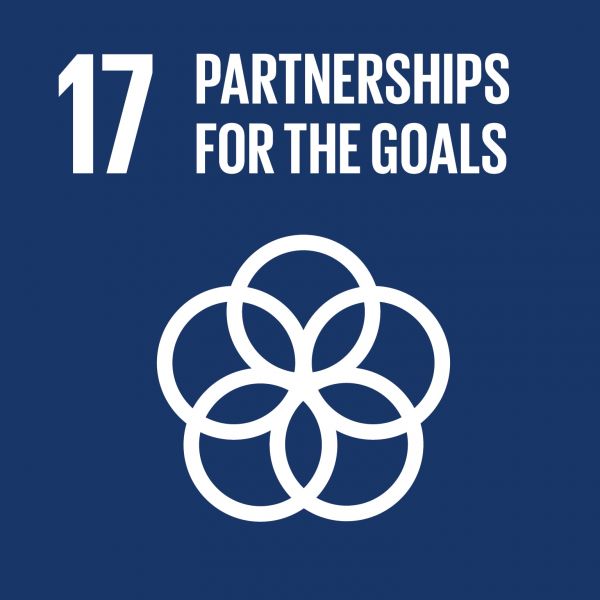 Future Developments
Whilst we are addressing the challenges of today, we are also looking ahead to anticpate some of the future challenges that will impact our communities.
Value Adding Agro Processing
Much of Sudan's commodities are exported in raw form reducing the value captured 'in-country' with much of the value being transferred into other economies. We are currently working on areas to develop Sudan's capabilities to reduce the value leakage by investing into agro processing technologies.
Addressing Post Harvest Losses
According to the WFP, Sudan's smallholders lose up to a third of their food production due to the lack of adequate storage facilities. The compound effect is greater as many of these farmers will see a drop in their incomes on an individual basis and as a local community it exacerbates food insecurity. CTC Group is keen to address this issue to improve farm economics for smallholders.
Technology in Agriculture
We are constantly looking at exploring different technologies that will improve the productivity and yield to achieve food security in a sustainable manner for generations to come. We are engaging with local entrepreneurs to encourage market-driven innovations.
Nuwar Project
CTC Group acknowledges that a shift is needed to attain a more sustainable economy that works for both the people and the planet. We strive to support & restore our damaged ecosystems, end poverty, combat climate change, and prevent mass extinction by playing our part in this shift. In 2021, we planted 1500 trees around CTC Group's premises in Bahri- industrial area. We are confident that more factories and companies will be inspired to undertake similar initiatives. If more companies contribute to such initiatives, together we will achieve the sustainable environment we all strive for!
Vulnerable Communities
Sudan's transitional government is driving towards achieving lasting peace in areas of conflict that have suffered from lack of public and private investment in the past leaving many marginalised and suffering hardship. As a member of the private sector community, we will be contributing to delivering peace and prosperity in many of these regions.