Inclusion
At CTC Group we believe in equal opportunities for all. We pride ourselves on having a diverse workforce representing different age groups, religious beliefs, ethnic backgrounds, as well as nationalities.
Since its inception in 1956, CTC Group has transformed from a family business with less than 50 employees into one of the leading multi sector corporates in East Africa, employing over 1,500 professionals.
CTC Group emphasises the development of Sudanese human resources, running apprenticeship and graduate programs to give vocational training and university graduates the opportunity to build successful careers. We promote meritocracy as the key driver of your success within the organisation.
Our employees live and adhere to the spirit of our CTC Group values and ensure that our culture remains true while our business operations continue to prosper and grow and more employees come onboard.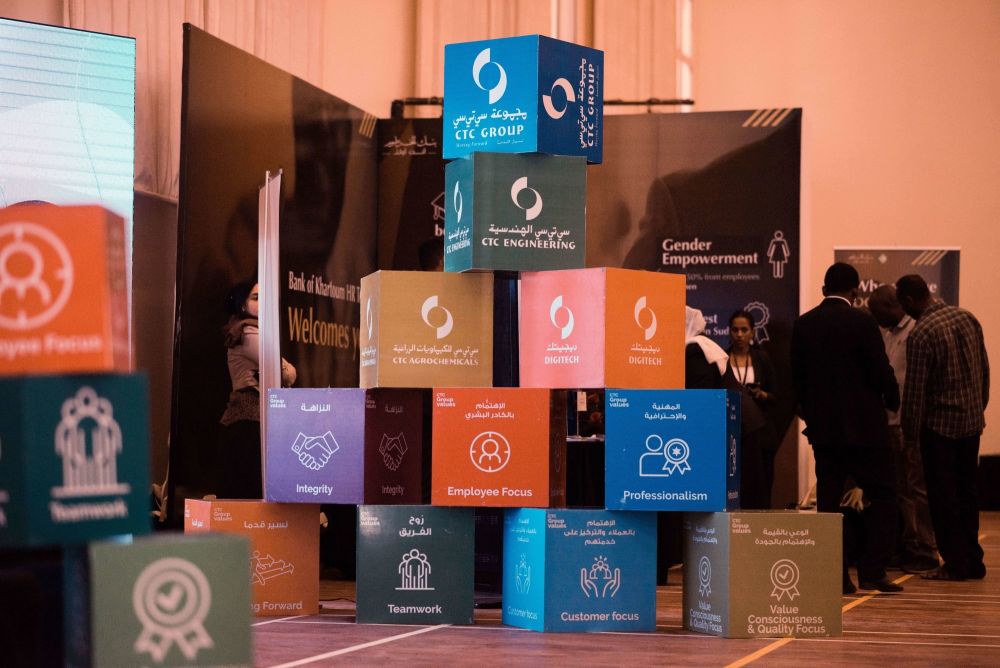 Governance
The Group has focused on developing a robust governance and compliance structure to facilitate and manage the transition from a family business into a leading corporate. We believe in doing business the right way and we require all our employees to adhere to the Group's Code of Business Ethics.
Code of Ethics
All CTC Group employees should observe professional and business ethics.
Download
Whistleblowing
CTC Group employees are encouraged to speak up freely and openly in raising their concerns.
Download
Anti-Discrimination & Harassment
Workplace discrimination, harassment, mistreatment, aggressive and abusive conduct are not tolerated under any circumstances.
Download